Tombstone Historical Page

To The Tombstone Historical Page!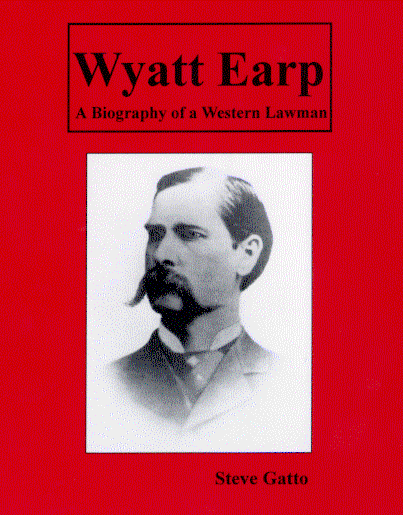 This site has been developed by Tombstone historian/author Steve Gatto to provide factual information about Tombstone and the people that made it famous.
Fact and fiction have become so thoroughly intangled that the truth of what really happened in Tombstone has become buried in folklore. The main goal of this page is to clear up the myths surrounding Tombstone and the characters that made it famous.
Updated October 25, 1998

Tombstone Archive and Research Center
A new page dedicated to presenting Tombstone documents, from Tombstone and about the characters that made Tombstone famous.




The Tombstone Series
A new series of booklets about the characters and events that made Tombstone famous.

Indictment For Killing Frank Stilwell
Morgan Earp was shot and killed in Tombstone in late March 1882. A few days later, Wyatt Earp and some others left Tombstone and headed to Tucson. There they killed Frank Stilwell on March 20, 1882. They returned to Tombstone and quickly left again, never returning to Tombstone.
---
Tombstone Historical Page links . . .
Tombstone News:
Tombstone's Legendary Figures:
Tombstone Historical Page Discussion Forum
Links to Other Tombstone and Old West Sites
New Tombstone Historical Live-Chat Room
---
Sign the guestbook!!

e-mail comments or questions to:
stevegatto@hotmail.com
---